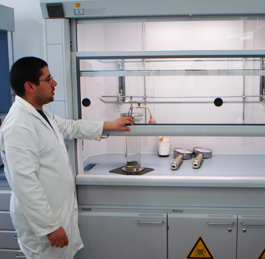 The STIR laboratory is the first laboratory accredited in Tunisia for 27 analytical methods according to the ISO 17025 standard since 2008, with a view to further credibilizing its analyzes and results, in order to better satisfy the internal needs of the refinery and Open to external customers.

By choosing to be accredited by TUNAC, the STIR analysis laboratory has gained international recognition thanks to the multilateral agreements of many countries to which TUNAC is a signatory.

With a fleet of more than 80 analyzers, with a budget of more than 5 000 000 Dinars and more than 70 analytical methods, 30 of which are accredited (in January 2021), the laboratory has been able to cover 100% of the test methods required by The Tunisian standards.